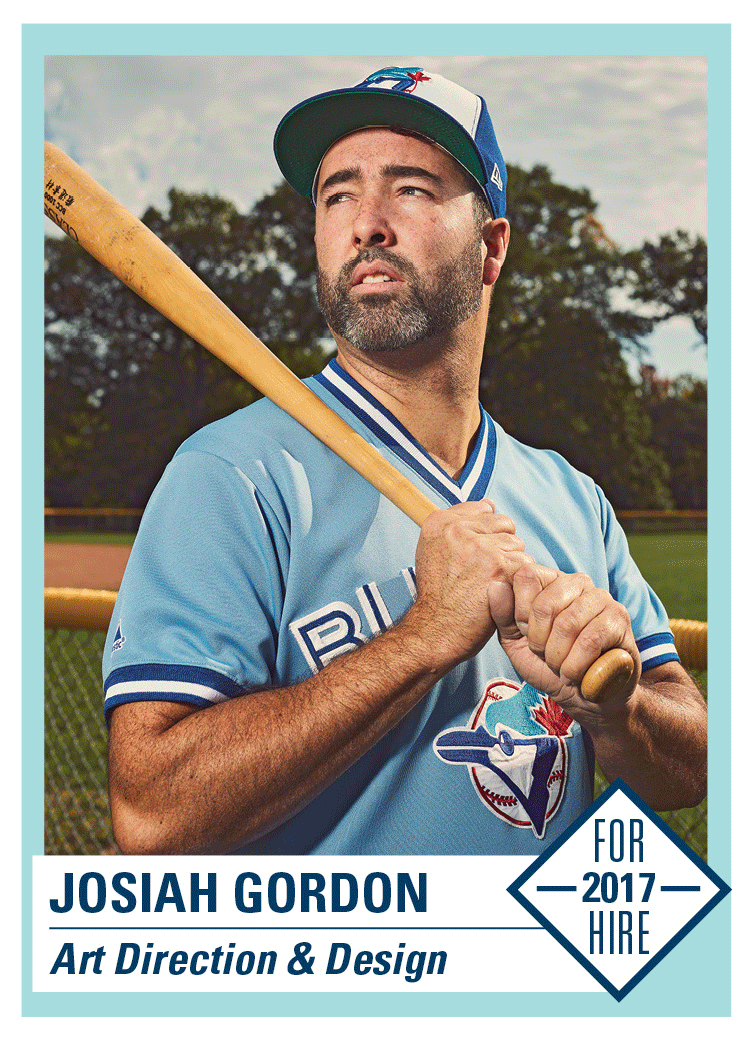 'CURVEBALLS ARE JUST LINE DRIVES THAT HAVEN'T BEEN HIT YET.'
Meet Josiah Gordon, a player who gives his all to the task at hand. Josiah's conceptual approach to graphic design sets him apart from other creatives, and he's ready to tear up the base path before him.
With more dad jokes than your dad's got jokes, he likes to keep it light and punny. But make no mistake, his work ethic is like Josh Donaldson's 2015 swing: hard, unrelenting, and constantly hitting home runs. Josiah has had the pleasure of filling the role of Art Director for Canadian Grocer Magazine for the past year, which happens to be their 130th anniversary. While officials are still reviewing the call, it's safe to say the magazine has never looked so good.
No one can say for sure what lays ahead for this up-and-comin' southpaw, but if your team is looking for a headline slinging, idea pitching, concept breathing, 110% grit player — put me in coach. I'm ready to play. Call or email the bullpen!
Twitter:
@josiahgordon
gordon.josiah@gmail.com
416-358-0940